Discover: Vegyn
Vegyn – Like A Good Old Friend – Review
August 19, 2021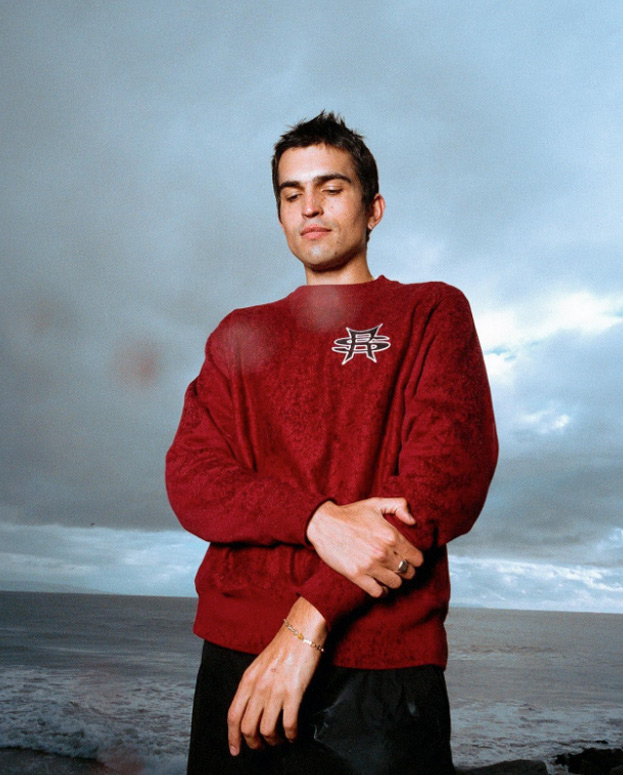 London born producer, Joe Thornalley, more widely recognised under the name Vegyn, has quickly made a name for himself as one of the most forward thinking and in-demand collaborators within contemporary music. Earning this reputation through a history of collaborations with artists such as Kali Uchis, JPEGMAFIA, Travis Scott and most notably, Frank Ocean – working across both of Ocean's seminal Endless and Blonde projects.
Throughout his solo career, Vegyn has drawn inspiration from a wide variety of electronic music genres, becoming renowned for seamlessly blending together elements of house, glitch, and even avante-garde rap, offering a unique, emotive and more approachable side to IDM as a result. However, to simplify Vegyn's output down to a simple signifying genre seems reductive and futile. What has truly become his signature approach is one of unpredictability, achieved through consistent restructuring, rhythmic shifts, unexpected juxtapositions and a truly unique emotional complexity.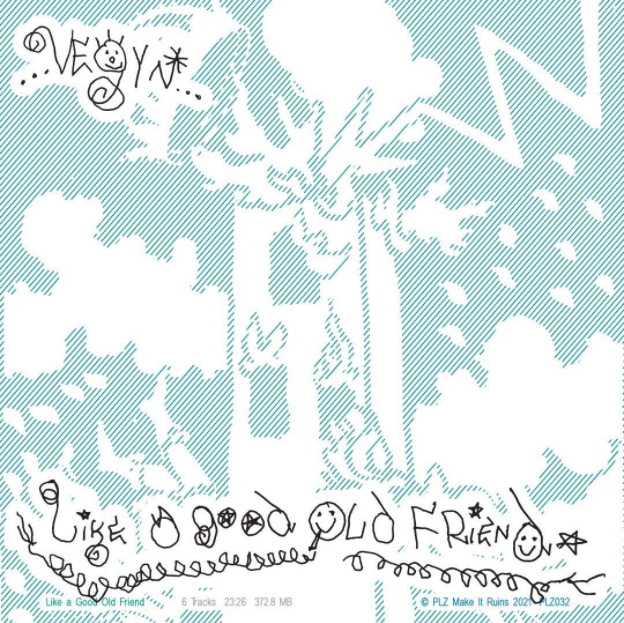 Where his debut LP, 2019's Only Diamonds Cut Diamonds saw Vegyn dive into a more cohesive and complex IDM-inspired soundscape. His latest offering builds on this further, whilst consistently striving to push itself into uncharted territory. His latest EP offers a clearer throughline than it's glitchy predecessor or the sprawling rawness of the 71-track Text While Driving If You Want to Meet God and simultaneously pushes the boundaries of modernity and innovation whilst remaining true to the captivating, woozy and emotive sound that he has become known for.
Like A Good Old Friend is arguably Vegyn's most refined work yet. This project showcases a true artistic maturation, with more glamorous production and elegant instrumentation than ever before. As always, Vegyn finds himself remodelling his compositional technique and challenging both himself and the preconceptions of electronic music in the process thereby forcing a variety of different forms and conclusions. Thornalley credits much of the EP's pensive and more analog sensibilities to a newfound focus upon improvisation at the piano, an instrument that he began practising across quarantine. This strategy leads to some of his catchiest melodies yet amongst winding songs that melt into different soundscapes and emotions.
As previously mentioned there is not a simple duality to Thornalley's emotional range, instead there is a beautiful melancholia present across all of Vegyn's work, that seeks to reflect the complexity of human emotion through an electronic lens, equal parts uplifting and pensive. This latest EP is perhaps the best example of this bittersweet approach. The music channels its volatile and off-kilter style into a more comprehensible and balanced presentation of feeling. This is perhaps most apparent through the cinematic title track and the personal highlight 'Mushroom Abolitionist'. Thornalley's production choices are always unexpected and sharp, at one moment channelling blissed-out Balearic house and ambience, before introducing his signature glitch stylings and some wistful strings.
Much of this EP's refined emotional range can be credited to the recent transience in Thornalley's personal life. The London native recently relocated to Los Angeles, having battled with depression and seeking to exorcise it through musician exploration. Thornalley himself has claimed that he hopes his music is capable of being a conduit for an emotional response, one of healing and the therapeutic elements to the project could not be more pronounced. This theme of development is showcased within the EP's own cover, which pays homage to the Tarot card of 'The Tower', a card that Thornalley notes was a recurring and foreboding presence before the pandemic. The Tower itself represents a sudden, disruptive revelation, destructive change, higher learning, and liberation; all of which are perfectly encapsulated throughout the form and content of the short tracklist.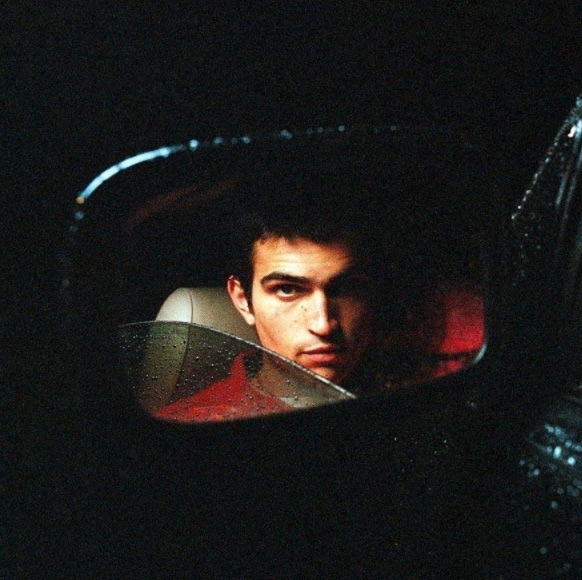 If there is one takeaway from Like A Good Old Friend, it is an affirmation that Vegyn is a legendary producer in the making, on the path to becoming the James Blake of the new generation; a genre-bending artist with a profound talent for collaboration and development. Vegyn's idiosyncratic approach to electronic music is an exciting glimpse into the future of electronic music production, effortlessly traversing complex emotions, electronic, dance, ambient and rap influences whilst retaining a distinctly playful, personal and carefree attitude that is all too absent from much modern electronica.