Discover: Eve-Yasmine
Eve-Yasmine
March 24, 2022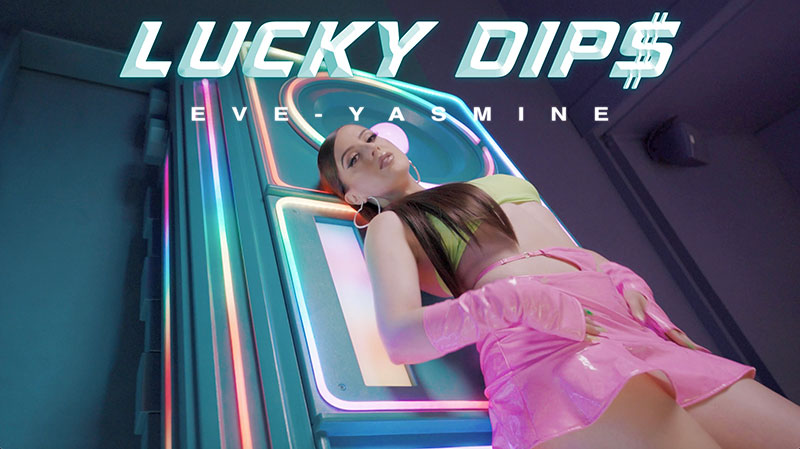 Hailing from North-West London, rising star Eve-Yasmine has collaborated with Casablanca based music producer Jewlz for her Pop Rap single 'Lucky Dips'. The video shot at Pop Golf UK at her local BOXPARK Wembley is a rainbow delight. Directed by MontecarloDream (Afro B, Sarkodie, Papermaker Star) and starring choreographers & dancers MsLawrensky and Kim Stark.
We built music video themed Pop Golf to be the ultimate playground for pop lovers, so obviously we jumped at the chance to be the backdrop to Eve-Yasmine's new video.
Featuring her North-Weezy twang, signature catchy ad libs and deep yet playful lyricism 'Lucky Dips' shares her rollercoaster ride as an indie artist self-funding, going broke and picking yourself back up again from a dark head space.
We caught up with Eve-Yasmine to find out a bit more about what makes her tick.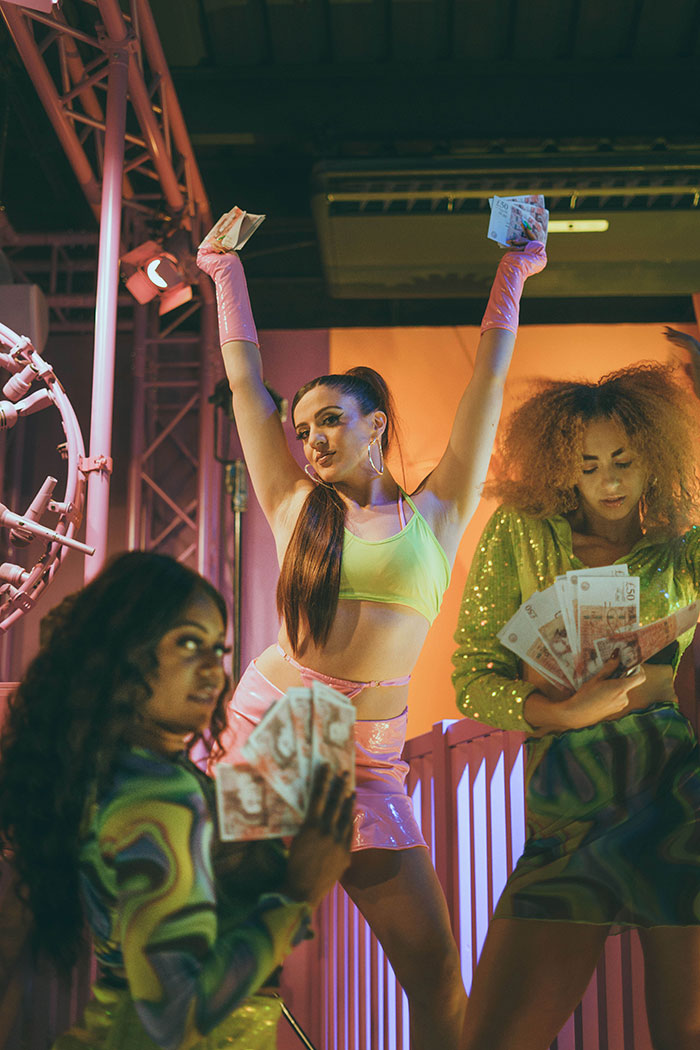 1. Describe your music style in 3 words.
Moody, playful, catchy. 🙂
2. What inspires you?
My life, feelings, melodic instrumentals…some of my favourite songs I have written happen very randomly and flow immediately, it's magic experiencing that.
3. Your latest track 'Lucky Dips', where did it come from and how did it get its name?
I went to LA by myself in 2019 to meet with an A&R, make some new connections and create. The original plan of me being put into sessions didn't happen so I instead took out a loan and thought I'm going to make the most of this trip. I recorded Glow Up, the music video for Wild Run, collaborated on many shoots and had the best time ever!
When I came back to the UK to return to my receptionist job that I didn't want to do, I felt frustrated. I was on a rush hour train on the way home and the idea for Lucky Dips came to me on this train. I was sick of this sh*t, I didn't want to be stuck in a uniform anymore, I wanted to express myself. Mi abuela (grandmother) reminded me 'you're an artist!' It was literally representing how I was feeling and the desire to break out of this routine and at the same time being broke 'I spend everything I have' because I literally put everything I have into my music.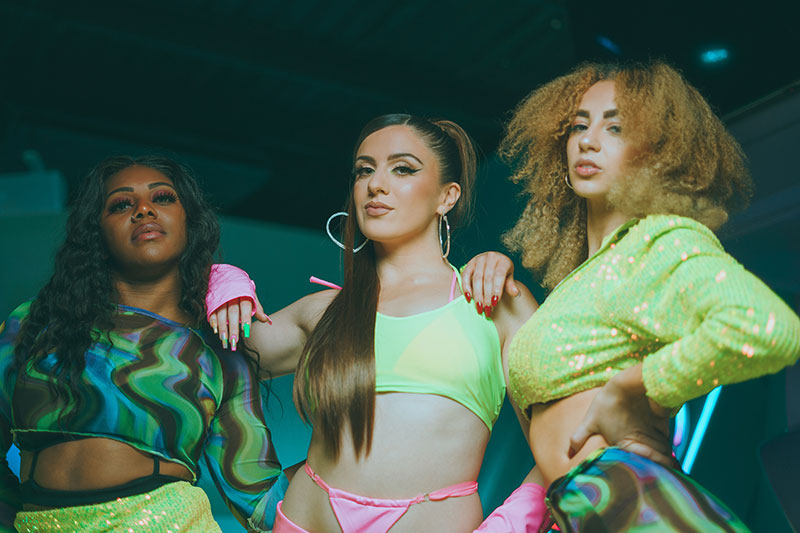 4. Where can we see you play live?
I'd love to perform at BOXPARK Wembley soon! I'm very local. My debut headline show was at the O2 Academy Islington and my most recent gig was on JBL's Back to Stage at Between The Bridges which was such a sick gig! I've missed performing live and can't wait to perform more.
5. Lockdown was a tough time for the music industry, how do you think it affected you creatively?
It was tough however it really made me push myself as a songwriter. Prior to lockdown I literally had just quit my receptionist job. I jumped on loads of Instagram lives connected with different Artists, Producers, DJs and wrote the most songs I have ever written in a short period of time. I'm super grateful for that.
I taught myself how to do demo recordings at home and started posting videos this led to me writing The Healer which sen.tris then reproduced – that song has since been featured on BBC Radio 1Xtra, BBC Radio London, BBC Asian Network, Complex UK, Rinse FM etc!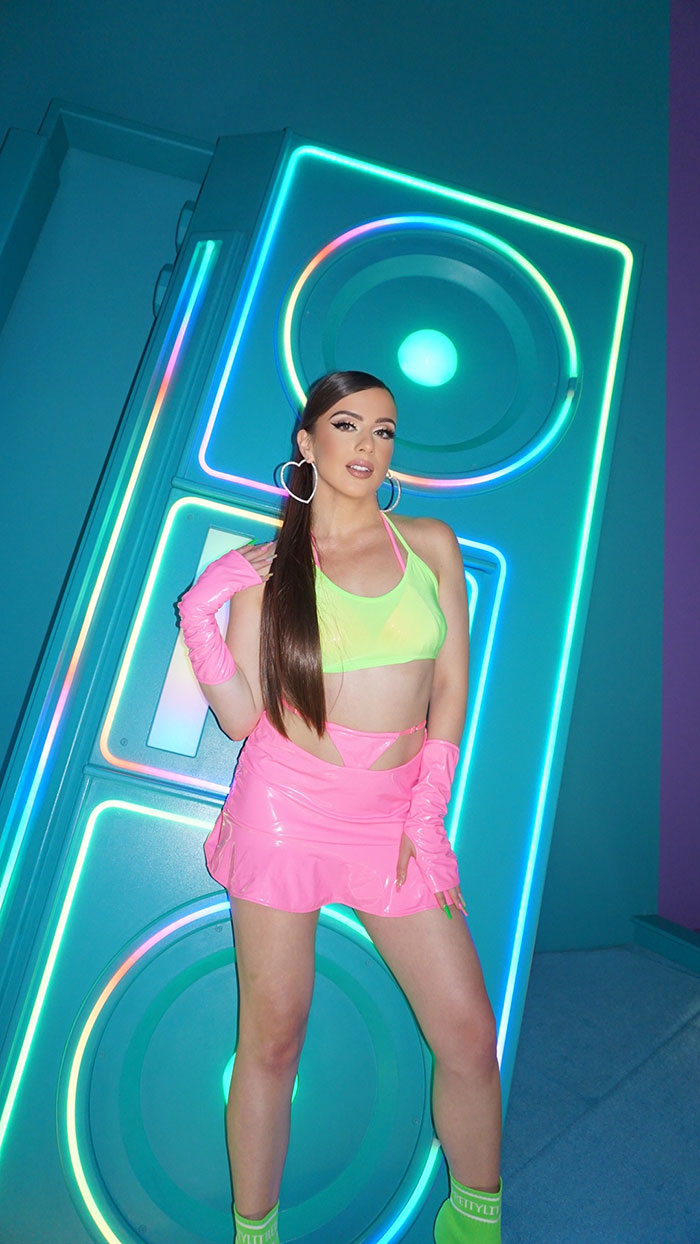 Due to my hyperacusis in my ears I've been on a recording break for a long while now but I am so hyped to eventually record these songs I wrote in lockdown.
6. Hot topic: Any big issues you think need addressing in the world, this is your chance.
Where to begin…there's a lot of hypocrisy in this world. Treat others how you would like to be treated and stop being ignorant. Make effort to learn more about others' experiences and be kinder!
7. Back in October we were lucky enough to have you with us at Pop Golf, how did you get on? Born to putt or needs some work?
Loved it so much! I recently went with my boyfriend too, he won haha but towards the end my scores improved! My Grandpa LOVED golf and I think of him every time I try. I need some work on my techniques but I'll get there!