Discover: Raquel
Raquel
July 26, 2022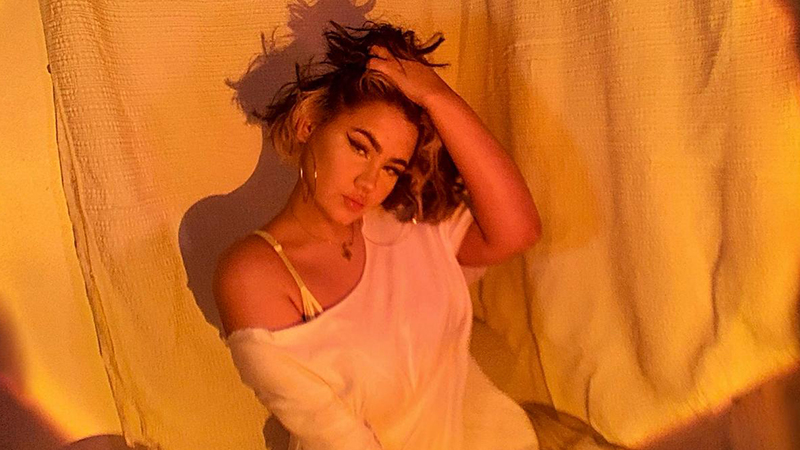 Raquel is a new rising star who hails from North-West London, she spent some of her young life in Columbia with her mum and sister which she shares on how this has shaped her sound. Not only is she a debuting singer and songwriter, she is also our resident Bar and Tik Tok superstar!
Raquel's Single Esta Noche, releases 20th July 2022 which was inspired by a party that she had attended – which shows her inspiration is drawn from her own experiences, life and her emotions.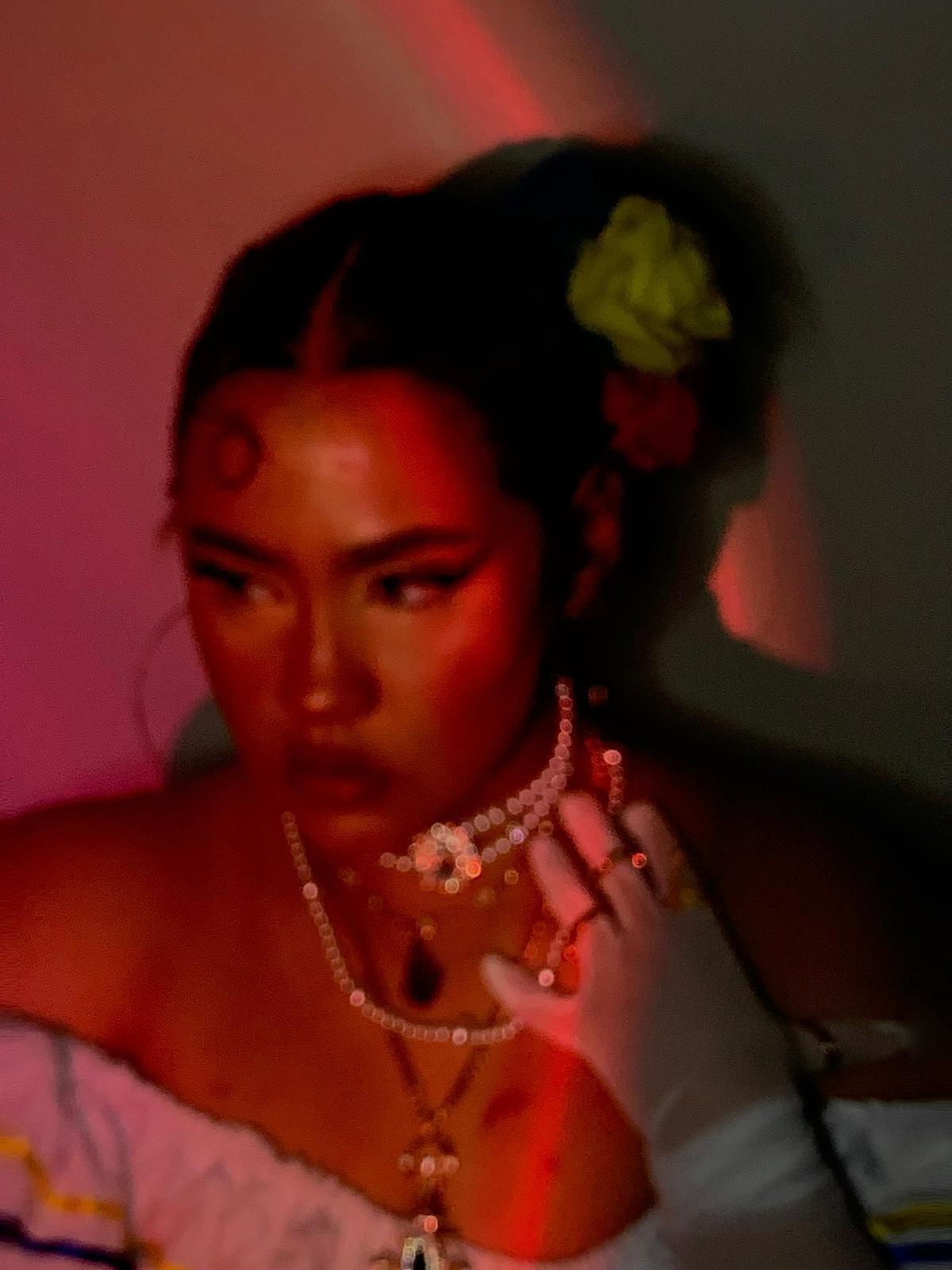 Describe your music style in 3 words:
Therapeutic, Truthful and Just me – I know that's more than 3 words but that's a hard one! – you wait for the rest of them Raquel!
Is there a figure in your life who shaped your taste in music?
My mum and my sisters, there would always be music filling the home. I would be able to tell what was going on in the house just from the music playing for example if mum was playing a certain playlist I knew it would be her cleaning time or Monica (sister) playing her garage would usually be chilling in her room. Juliana (sister) has shaped a lot of my taste and has introduced me to so many of my favourite artists from party next door to Tyler the creator. My Columbian heritage is also important to me and has had a big impact on my personal sound such as Reggaetón, Bachata, Salsa and the traditional Cumbia throw that in with some of my personal experiences in London.
I think I was also impacted largely by a singer I love named Selena Quintilla, she was such an inspiration and remains this way to me as she was a Mexican-American artist who broke into the mainstream music scene as well as being an entrepreneur, she had her own fashion line and it is something I want to achieve in my life.
What inspires you when you are writing and creating your own music?
I write all my music in studio and most of the time they start off as freestyles. My music is all inspired by how I feel in the moment. I work closely with my producer Jovis, sometimes I am just inspired by the beat that we created that day. I think the fact that my music is so spontaneous when being made really translates not just in my sound but also for those that listen.
Do you have to be in the right mindset in order to write your lyrics?
Yeah, I mean it's not that I have to be its more that I kind of use my studio sessions as therapy sessions, so I guess if something or someone has really had an impact on my life good or bad, they'll have an impact on my music in some way. I think a lot of people use music for different reasons, when they are deep in their feels whether they are happy, sad or angry and everyone has that one song they need. I know I do but I also use that time in the studio to record my feelings, I write my music for me but I hope it translates for others, if it ends up being that song they need to me that is a bonus and what I hope for.
Have you had any moments where there is a writer's block? If so how do you get past that?
So when I feel intense emotions, I write and I use the notes app in my phone. A lot of the time it'll manifest into a stream of consciousness poetry, in the words of Tyler the creator "This isn't a song I just happen to rhyme when I get emo and find time to write facts" – if I am ever stuck I just head to my notes and my rhyming facts and most of the time it helps me be rid of the block
Are there any other forms of media that shaped you and inspired you as an artist, any films, art, fashion designers or eras that shaped your sound?
Selena of course, as well as the 90's aesthetic had an impact, I love the fashion of the 90s, and that the music itself no one was scared to layer harmonies, its part of why I like some church music as Gospel is such a big sound – I am not afraid to admit I did sing in the church school choir when I was in High School, I just love the harmonies.
If you could voice one thing that you could have an impact in changing, what would that be?
Representation, there is a lot of parts of me that I feel when I was growing up that were not represented and if you don't have that representation then you feel out of the norm. Not that being "normal" is in itself a thing, being normal is very much overrated anyway, but making everyone feel included. I'd like my music to be that "safe space" where people like me or feel like I do are able to feel seen. I want Latinos in the UK to know they don't have to be in a box of the stereotypes that have been placed upon them. Yes I am Columbian and I love my culture, Salsa and I could eat empanadas everyday if I could but I am also not a "Spicy and Crazy" stereotype, I am a person who loves RnB and silly things like the colour of the sunset and the way water moves as well as so many other things, hopefully my music shows all sides of that.
At the end of the day I want people to know if they don't already, that being authentically you, no matter who you are, even if that means you change it up every day or stay the same for years it's ok. In fact, it is more than ok, it is something to be celebrated.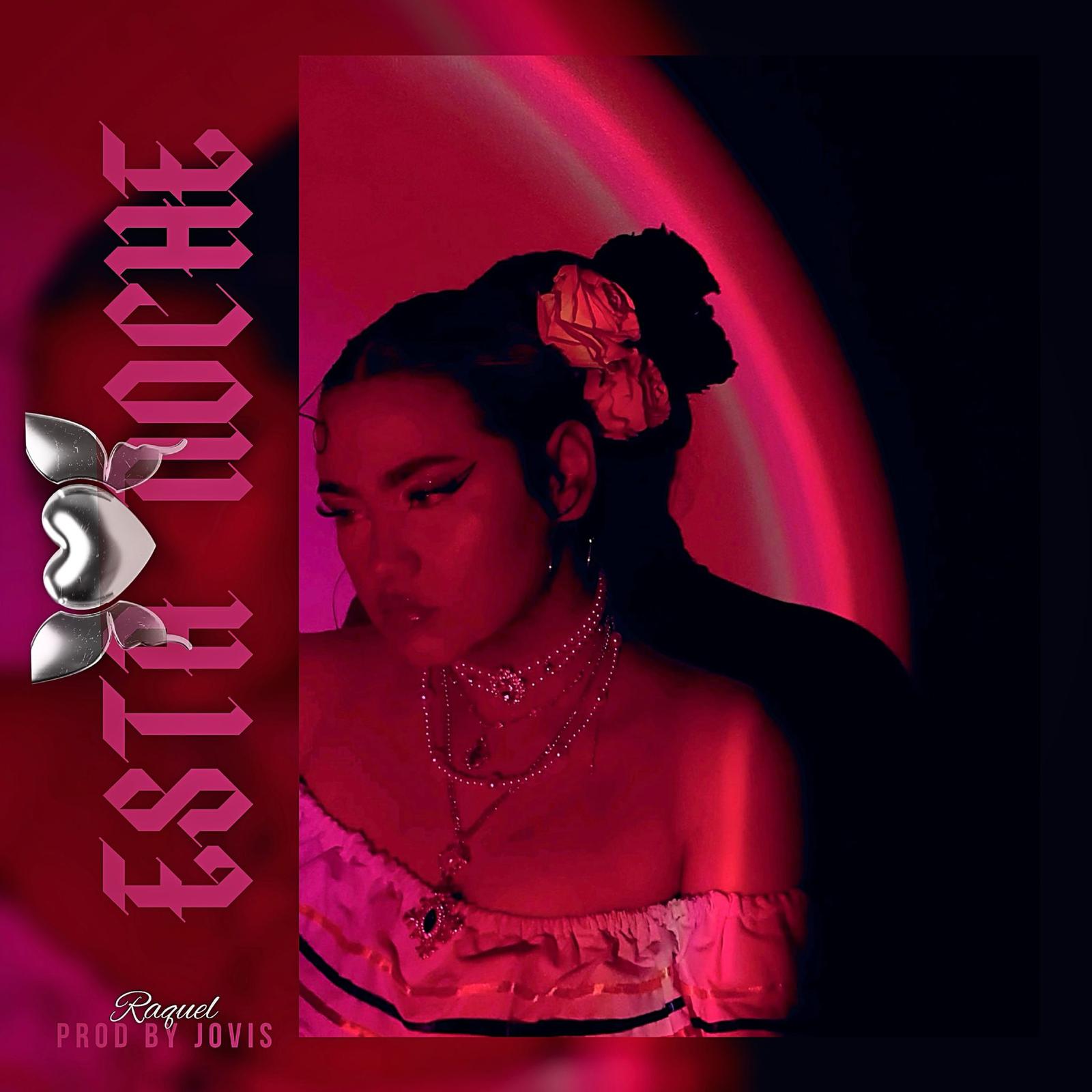 Who are your current favourite artists?
Ohhh don't do that! I have lots! Ok so top 5, I think erm actually can I do 10? Obviously, Selena, Ariana Grande, Tyler the Creator, Frank Ocean, Olivia Rodrigo, Whitney Houston, DVSN, Doja Cat, Ari Lennox, Phoney Ppl
Is there anyone out there at the moment that you would like to work with in the future of your music career?
Mostly Tyler the Creator, probably Doja Cat and Summer Walker, oh and Frank Ocean!
What is your go to Karaoke Track?
I will always Love You – Whitney Houston
In your opinion, what is the best pop song ever written?
Oh no, don't do that – I don't know I hear so many good tracks whilst working and the Fresh Friday playlist brings me new favourites each week.