Discover: Samuel Jack
Samuel Jack
December 17, 2021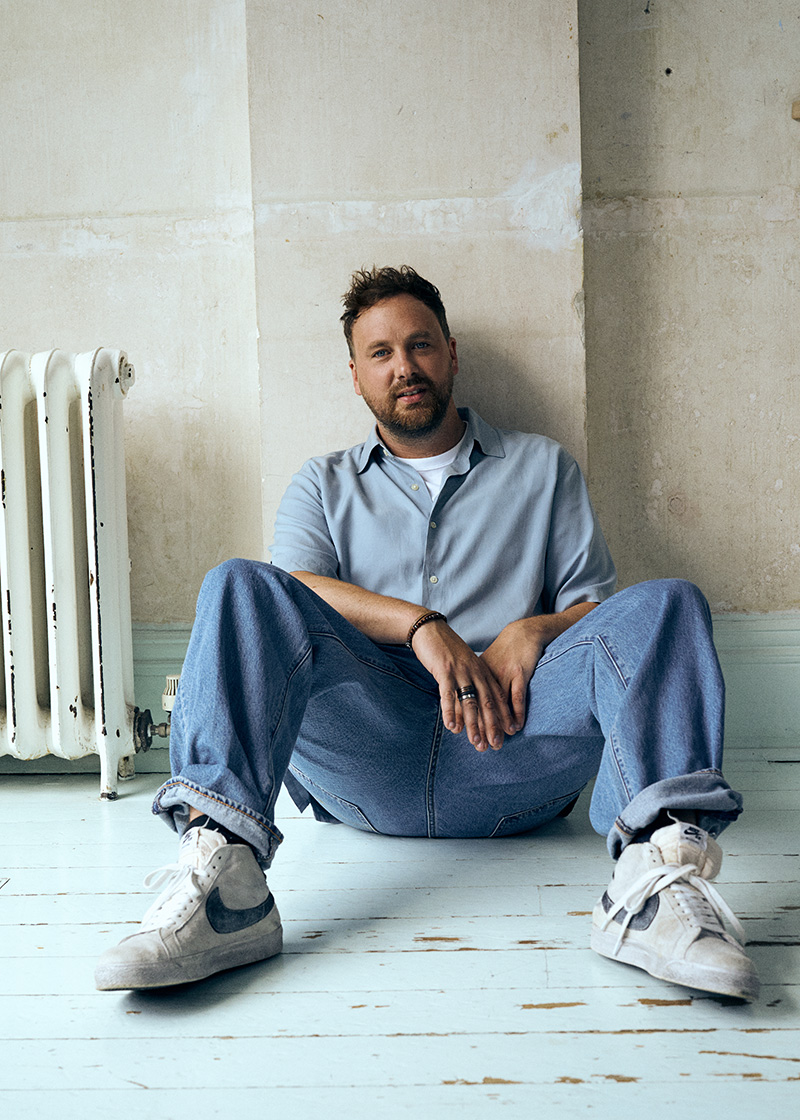 Who/what were your early musical influences?
Old soul, blues, Motown, roots music. Paul Simon, Nina Simone, BBKing, Sam Cooke, also got with old school hip hop like A Tribe Called Quest, KRS one, De La Soul – and of course Pop music of all sorts.
Any memorable gigs?
Glastonbury festival was an incredible experience, equally the Hotel Cafe in L.A was really special to me, I'd always wanted to play there it it was a really special night.
Where would be your dream venues to play live?
The Roxy theatre, The troubadour, Shepard's bush Empire, and let's Chuck Wembley in there too for good measure – they're all on my short list.
What was the first concert you ever went to?
James Taylor, in Hammersmith, London. What an incredible songwriter that man is.
What's the most valuable piece of advice that you have been given regarding your career to date?
Quite simply to persevere. And as a wise old man once barked at me, 'there is no plan B'
Who are your current favourite artists?
Can't help but be enthralled by Billie Eilish right now, I'm back on the Coldplay train at the moment too – also Loyle Carner is on my playlist.
Describe your music style in 3 words
Honest. Pop. Soul.
Is there a genre you would like to explore that you haven't already?
I've been exploring more collaborations of late in the electro, dance space. I just love working with fresh perspectives, new sounds, and seeing what I can bring to the party 
How has Covid affected your career?
I was due to play my launch party for Empty Pockets Crowded Heart on March 23, 2020… which ironically turned out to be the exact day the UK went into national lock down. We rushed to film some like videos very quickly of some of the album songs, and from that moment the world stayed at home and any aspect of a 'show' revolved around people huddled around a computer screen. We immediately amended our release strategy over the coming 12 months, to drip the album out in 3 Volumes, and keep a stream of music flowing. The backend of 2020 I really got inspired back in the studio and got on a roll with writing.
What is your songwriting process?
I work in a few different ways. One is to bring a full lyric to the piano and feel out a melody informed by the words. Another would be the opposite of that; ie; to write music first then add a lyric after melody. Thereafter sometimes I work on the fly in the booth, using a track template me and a producer have built beforehand.
Who would you most like to collaborate with?
Ryan Tedder, or Fred Again – who's the hot new kid on the block.
What does the future hold for Samuel jack?
So much. Touring, new songs, collaborations.
What do you miss most about playing live? / Do you have any live shows booked for the year?
My next headline is at Omeara, London – September 14th – it's going to be an absolute belter. See you there 
What would be your go to karaoke track?
Days like this by Van Morrison
What is the ultimate pop song in your opinion?
Specifically it's hard to say, but without question the ultimate pop song is something catchy, full of hooks and that has a lyric that resonates…maybe 'Hit Me Baby One More Time…' 
If you could describe your approach to music and yourself as an artist in three words what would they be and why?
Tell us a little about your recording process
My recording process varies, but in a nutshell I'm all about the vibe. If you're on a roll and you want to write all Night, late at night, early in the morning, half-cut, happy, sad then so be it. I don't like over thinking things and being strict. You've just got to let the good stuff come and when you're in the pocket, you're in the pocket.
Do you have any interests or hobbies outside of music?
I love to cook. Play football. Got to the pub. Watch live comedy. Check my Tinder profile for more info.
What is the main aim or message you are trying to communicate in your music?
That life is a full, enriching experience and although it can tear you down, there's always a way you can build yourself back up.
What qualities do you think make a great musician?
Passion. Learn from the people you surrounded yourself with, and being enjoy engaging an audience