What's Hot: Ren - Sick Boi
What's Hot: Ren – Sick Boi
November 16, 2023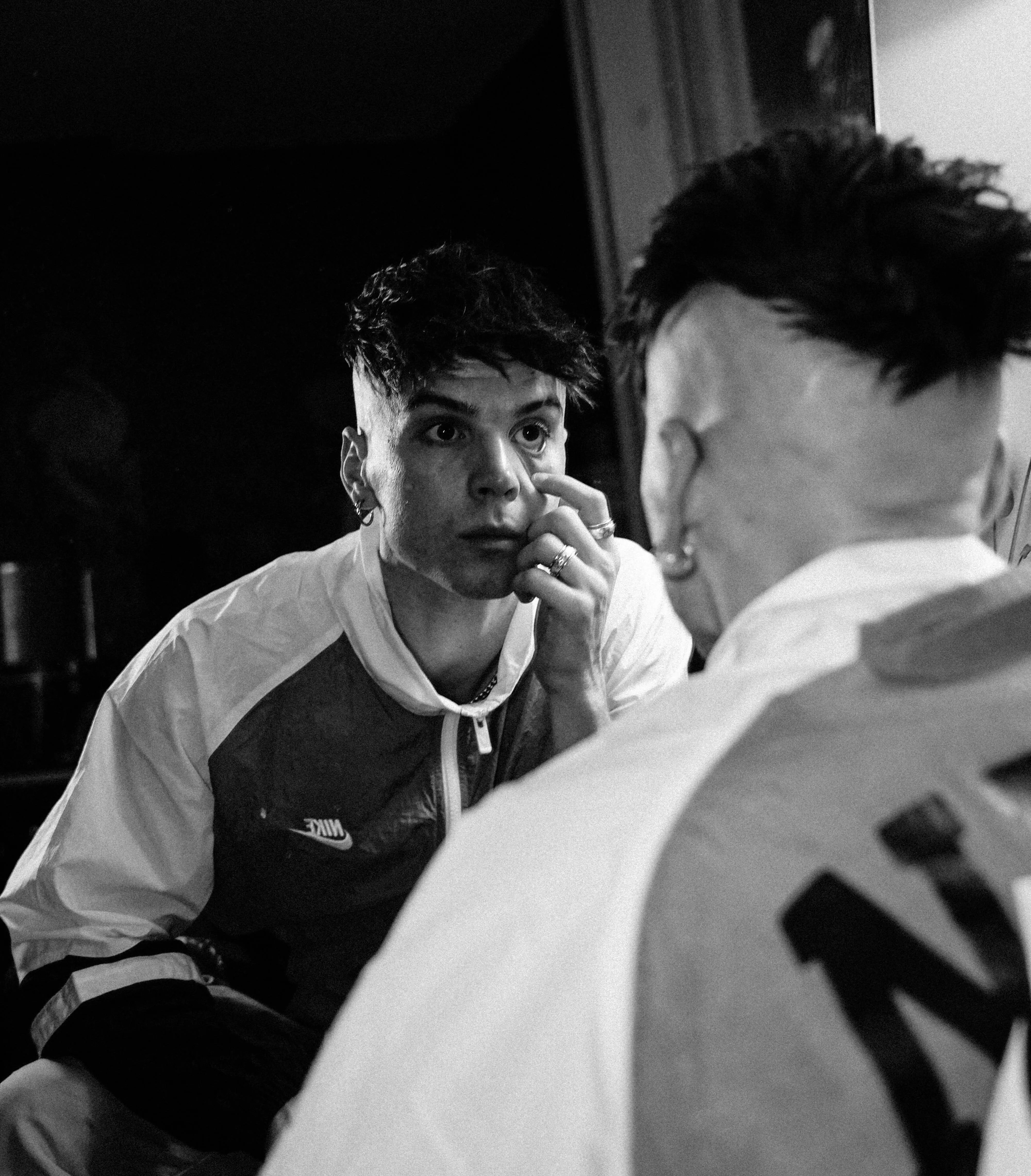 This guy is a different kind of good. If you think you know hiphop, Ren is about to reset your brain. Self made, self produced, and self released with err… a track with 8 million hits on Spotify. Rare.
People are calling out similarities with Childish Gambino and Eminem, but we think this guy deserves to be known for his own identity. Especially as the Welshman from Anglesey is doing something not too many artists can pull off. Smashing the mainstream whilst carving out his own experimental niche.
'Sick Boi' is a heavy weight 18-track monster of an album. Tackling taboo issues such as suicide and mental health, so there are some seriously meaningful messages wrapped up in the funk, techno, and fluid rap skills.
The PR behind pop music doesn't always ring true, but Ren's truth is as clear as a bell. Asked about his purpose as an artist, Ren recently told NME:
This guy is smart…
"I'd like to say creating threads of humanity between topics that are sometimes quite difficult to talk about. It's interesting because what I've realised from the community of people that are resonating with my work at the moment is that [it provides] a voice for people who either have chronic illness or anxiety disorders. I'm not trying to sugarcoat it. I'm not trying to make it anything other than as ugly as it can sometimes be – or as beautiful as it can sometimes be.
"And I think by creating that window into that world, a lot of people feel seen. I think it's really important to see people because it's a very isolating place to be a lot of the time. Say if you have a chronic health problem or anxiety where you don't want to leave the house or talk to people, having a companion [in the form of music] is really important. And I think in mainstream music, it's an area that's not so much catered for. So I think being able to cater for that is my purpose."
…and a perfectionist in the studio
Watch any of Ren's videos and you won't be able to take your eyes off them. Not only has he created the truly arresting content any serious artist in 2023 must have, he's done it on a budget of next to nothing or less. Visceral and honest, he's transaprently sharing very real struggles, in a way that belongs to the entertainment space. That's called art.
You won't see him at Glastonbury
Health issues mean Ren had to turn down a spot at Glastonbury, and he claims that it's unlikely he'd have the resilience for big time tours. But that just adds to his appeal, because fans are far more likely to encounter him in popping up in a local car park, doing something unexpected, DIY, and little more real everyone else.