Discover: Bellsaint
A unique sound reminiscent of a modern-day Nancy Sinatra with a tinge of Sia.
May 7, 2021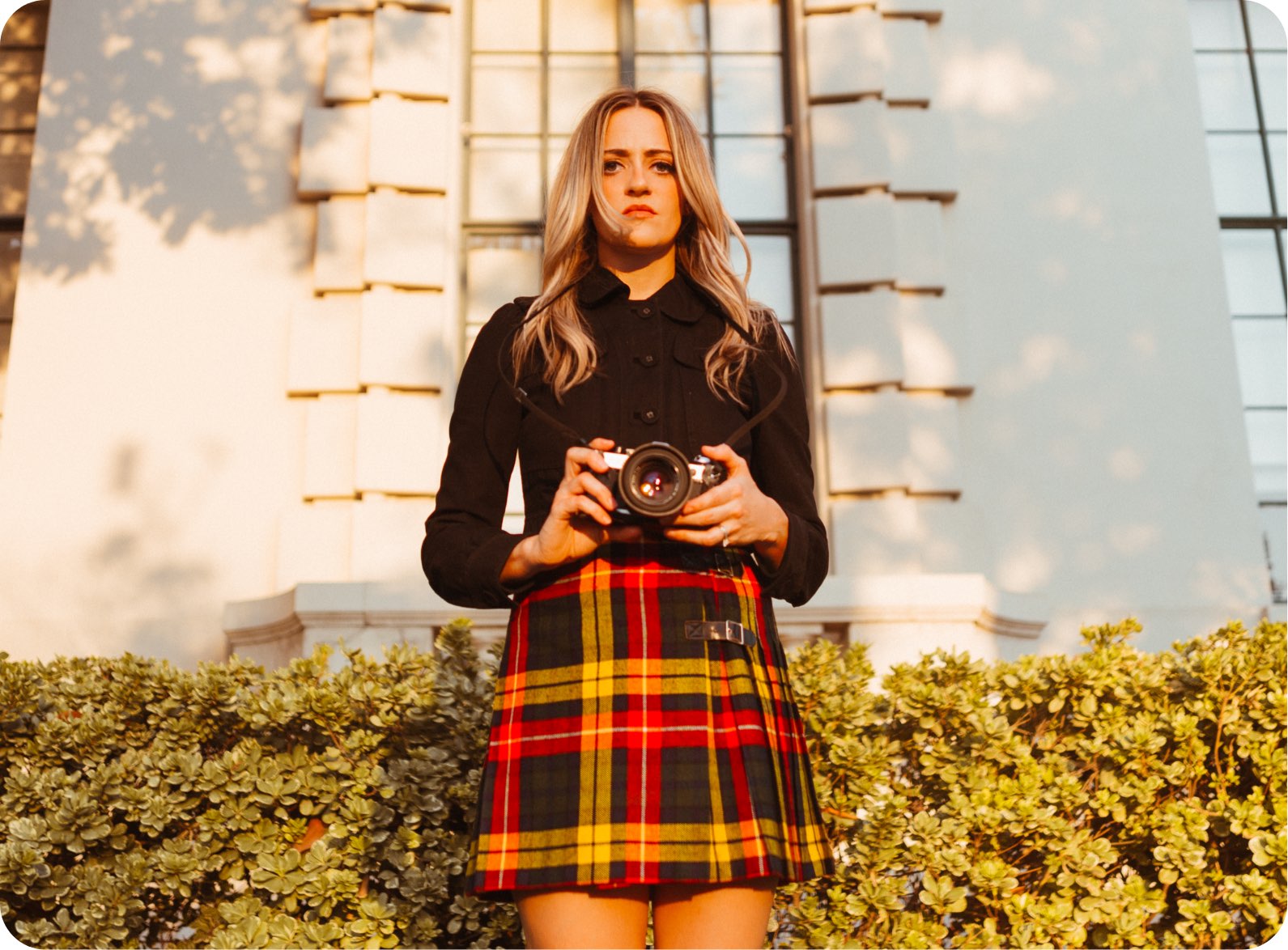 BELLSAINT is a bold, unapologetic force of nature within the rising music scene; embodying a sound capable of blending 60s nostalgia with modern sensibilities.
The Texan-born, L.A.-based singer-songwriter has honed her craft co-writing songs for the likes of Natalie Imbruglia and The Script's Danny O'Donoghue and penning tunes for television and commercials, but has since become renowned for her powerful and personal approach to songwriting.
BELLSAINT sat down with Pop Golf to discuss the challenges of composition, her greatest influences both personal and professional, and the musical chrysalis that has been forged over the past year in her lockdown cocoon.
In the age of music streaming and how we tend to consume music now, do you feel that as a musician you've got to be more versatile than ever before?
Yeah, I definitely think you have to be versatile, especially since we have so much technology at our fingertips now. Learning how to produce yourself can help you have more control of your sound, strategy, and branding. One of the things I'm grateful to have learned during lockdown is doing more production in Ableton. The more creative control you have, the better chance you have of standing out in an authentically unique way.
There's just so much noise out there; it feels so oversaturated. Even putting my Spotify playlist together felt overwhelming, which is why it's about 14 hours long. I actually just had a conversation with my manager about how the Spotify algorithm is affecting visibility. Some artists I know have found success in consistently putting out at least one song a month, which is a lot of work. I'm grateful to be collaborating with other producers while simultaneously working on my new album. I've been reaching out to producers in different genres that I love to remix or reimagine my new releases too. I'm honestly just trying to find new ways to create content without completely burning out.
As you kind of just mentioned regarding exploring different genres; is there a specific genre that you'd like to dip your toe in a bit more or somewhere that you feel that you haven't explored yet that you'd really like to?
Actually, yes, I feel like I always appreciated disco, but never really explored it. The other day I watched the documentary on The Bee Gees, which touched on what was going on during the whole disco era, and I had more of an appreciation for the art form and underground movement. The idea of a "dance song" always felt like you were watering down a song to make it more palatable to the masses. I kind of snubbed it a little bit and I shouldn't have because we all need good dance music. Creating dance music was never a priority for me, but I've been really enjoying approaching music differently in this way, focusing on things like drum sounds, groove, and tones.
Definitely, and I think listening to disco and dance music when you're living through a time where you can't go out and be on a real dancefloor is really important to keep spirits up.
I was going to ask you about throwback sounds and nostalgia because, going back through a lot of the stuff in your inspiration playlist, it seems nostalgia is a major element to your music, why do you feel it is so important?
I mean, the feeling of nostalgia is comforting, which has become even more obvious during lockdown. I grew up listening to Johnny Cash, Nina Simone, Nancy Sinatra, Ella Fitzgerald- there was a kind of crooning that I felt connected to when I started singing and playing piano.
When I started taking voice lessons as a kid, my teacher would reference singers like Ella Fitzgerald for vocal tone. She would grab my chin when I sang because I would sing out of the side of my mouth with a strong southern accent. She would give me homework and tell me to listen to singers like Judy Garland and Ella Fitzgerald as a reference for rounded vowels and vocal tones. I would listen to them over and over, mimicking the way their mouths moved and the way they would sing. That style of music is so embedded in me, the nostalgia will always just seep out of me subconsciously
If you could describe your approach to music and yourself as an artist in three words, what would these words be and why?
I would say fierce, empowering, and candid.
I feel like authenticity has always been important to me. I can tell when an artist or a singer isn't really connecting with their song or when there's no underlying depth or subtext. Anything I write or sing, especially when working with producers or songwriters who prioritize sync, has to come from a real place.
Lyrics are usually what come to me first. I mean, there's really nothing new under the sun, but I try to push myself to communicate in a way that's unique and honest.
I say fierce and empowering, because I want my music to come from an empowering place and not from hopelessness. I want listeners to feel inspired and emboldened.
What do you think the most important pop song ever written is? Whether it's just the most important pop song to you or just the most important pop song period.
Well, I have two answers. One of the best pop songs ever written is Whitney Houston's "I Want To Dance With Somebody". Her performance is incredible, and the song still gets me pumped. It's a fun choice for karaoke too.
One of my absolute favorite pop songs (actually more rock than pop) is "Come Sail Away" by Styx. It feels magical. It's the perfect record to listen to while driving, or if you're just having a bad day and need a pick-me-up. It's an unapologetic, energetic 70s rock ballad about living free, and the arrangement is epic. I also found out from Marc Maron's podcast that it's the song Jim Carrey lost his virginity to, which makes it even more special.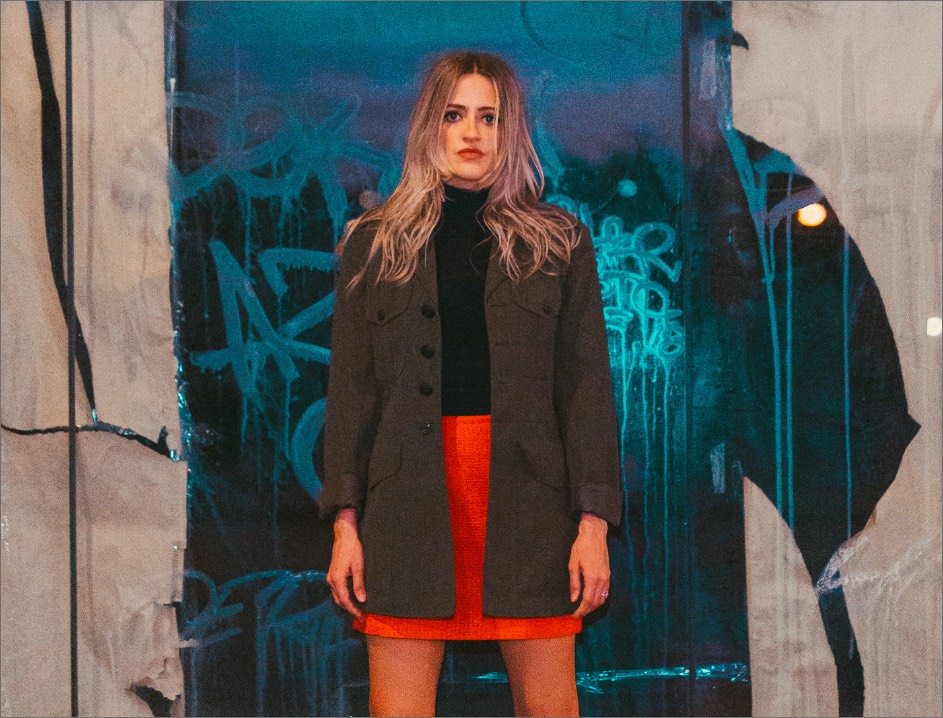 I know you said that you've been working a little bit more on top lining and production across lockdown, so have you got any advice for aspiring songwriters, on how to write the perfect hook or melody?
It's important to saturate yourself with artists and producers who inspire you. You can learn a lot from doing a deep dive into tones, production, and creative arrangements that excite you. The music you consume is what will shape the music you make, so be selective and brave. You start picking up patterns and characteristics, emulating people you idolize.
Growing up in the south and being raised on singer/songwriters like Johnny Cash and Dolly Parton made me appreciate the art form of great story-telling. If a stripped-down version of your song holds up, it means it's a great song and not solely relying on the production to be engaging.
I've been spending a lot more time writing alone, and that can really show you where you're at. You see what you gravitate towards and you can build your sound from that. I love co-writing and I've cowritten a lot of songs I'm proud of, but it's good to take a break from it intermittently. Otherwise you can become co-dependent on what other people in the room think. It's important to know your own voice and your own strengths. I spent so much time writing with others that I kind of forgot how to write without the instant validation.
I know you were just saying that it's quite nice to write on your own again and sort of discover what was within you. So how did lockdown affect your writing? Did it affect you positively or negatively?
It was mainly a positive for my writing. It can get a little too weird and dark if I isolate for too long though. I've gotten better at scheduling time (safe-distanced or Zoom calls) with close friends to get out of my head. The introvert in me has enjoyed the uninterrupted creative time and being more unfiltered and raw, taking more creative risks.
The live music community in Los Angeles has been a big influence on my writing too, and it's unfortunately non-existent right now because of the pandemic. So, I've just been using the time to reflect and create. I miss live shows so much.
So when live music does come back, who is the first person you'd like to go and see, is there anyone that you've been wanting and waiting to see for a year? Did you have any tickets to shows that have been cancelled or you've had to wait on?
We were excited to see The Flaming Lips! They were going to play the Wiltern in June or July and then they cancelled it. I'm so ready to see one of their giant bubble shows when they come back.
What was the first concert you ever went to?
The first concert I can remember was My Morning Jacket at Austin City Limits when I was a freshman in college. I remember being blown away by their music and live presence. I was like a magical sound bath.
So when live shows return, what can we kind of expect from one of your shows? How are you going to do things differently, or are you just looking forward to going back and showing people what you've been working on?
Yeah, there's definitely going to be a different approach. I've been spending more time producing in Ableton during lockdown, exploring different tones. I honestly have no idea how we're going to recreate some of these new songs live, but I'm excited to try. We're figuring out how to successfully incorporate a Theremin in our live set too.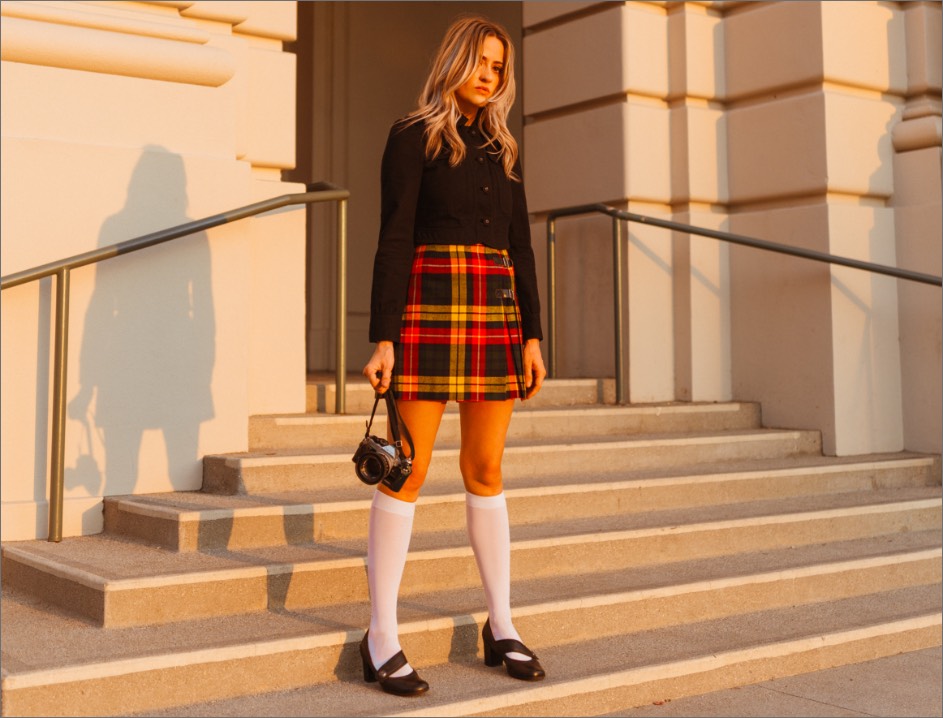 Have you got one in your home studio?!
My husband rented one for a little bit and we played around with it. It's too soon to tell, but I really hope we can make it work.
When do you feel most inspired to write, what mindset do you have to be in to actually sit down and write music or lyrics as well?
I write best when I'm resting; when I take time away from the craziness to get perspective. Those are usually the most focused ideas I'm excited about. When I first moved to L.A., I was doing a writing session basically every day because I wanted to learn and hone my craft as much as possible. I forced myself to learn that discipline of creating even when I didn't feel like it. I'm grateful because that discipline comes in handy, but I now see the importance of carving out space to rest and self-reflect because you allow room for more depth and perspective.
Is there one particular figure in your life that's shaped your music taste? And if so, who is that?
The person who influenced my music the most was my older sister, Kathryn, who lives in Germany right now. She was always so much cooler than me and was constantly discovering artists who weren't being played on mainstream radio at the time. Growing up, the local radio stations didn't have much of a variety; our choices were basically between mainstream pop and mainstream country. Because of her, I fell in love with badass artists like Courtney Love, Fiona Apple, and bands like My Morning Jacket.
Are there any other forms of media that shaped you and inspired you as an artist, any films, art, fashion designers or eras that shaped your sound?
The art form that inspired me most was film. I love 70s sci-fi films like The Man Who Fell To Earth and 60s experimental films or cult classics like Barbarella or Bonnie and Clyde.
I started being more inspired by fashion once I was able to go to New York Fashion Week for the first time in my life. I used to see fashion as this elitist club I didn't make the cut for. When I went to New York and saw some runway shows in person for the first time, I was inspired by what fashion can express as an art form. I'm really inspired by Vivienne Westwood as a designer. I just love the colours and shapes and creativity behind her choices. She makes incredible works of art that reflect pop culture in such a bold way.
You mentioned that you're interested in collaborating with a lot of people at the moment, that it's a good way to push yourself forward, increase your output and explore realms of music that you maybe haven't explored before. So, if you could collaborate with any living artist, in the future in your career, who would that artist be?
My answer would be Daft Punk, which is why I'm so gutted they just announced they're breaking up. It would be my dream to collaborate with them, if we're pretending they're still an option. They announced that 2021 is their final year of being together, but maybe this means they'll put out one more album before the year is over.
The Flaming Lips would also be a dream collaboration. I love the way Wayne Coyne's mind works. I've been inspired digging through their catalogue again during lockdown.