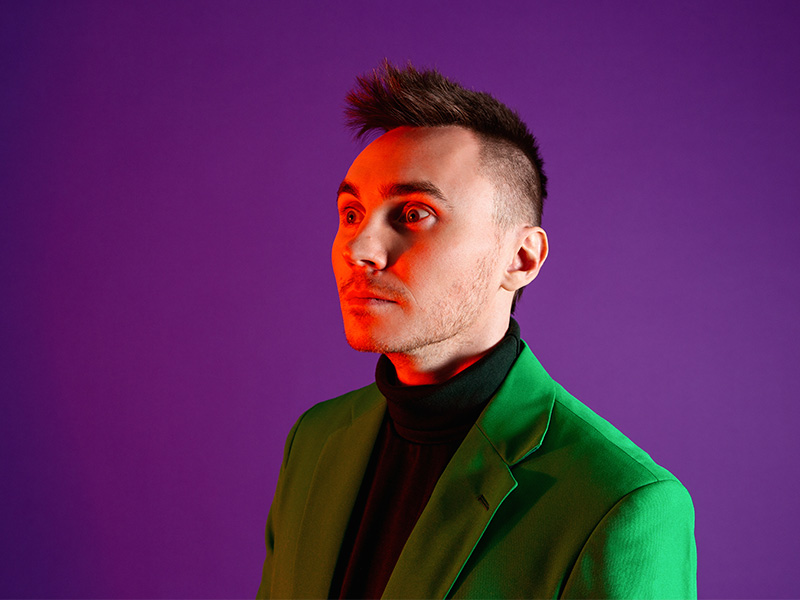 Who/what were your early musical influences?
The Beatles, Frank Zappa, Eminem, Brad Mehldau, Elton John, Supertramp, Radiohead, Red Hot Chill Peppers
Any memorable gigs?
I DJ'd a silent disco once (everybody uses headphones instead of speakers) and a guy got really excited and tried to do a backflip and broke his leg and nobody noticed cause they all had headphones on.
Where would be your dream venues to play live?
Sold out arenas
What was the first concert you ever went to?
The Red Hot Chill Peppers in Montreal on the Californication tour. Flea walked across the stage on his hands and the guy next to me was head banging really hard until he smacked his face on the balcony railing, then he stopped.
What's the most valuable piece of advice that you have been given regarding your career to date?
"Be so good they can't ignore you" – Steve Martin
Who are your current favourite artists?
100 gets, Frank Zappa, Clarence Clarity, Khruangbin, Kiefer, Unknown Mortal Orchestra, McBaise, Michelle
Describe your music style in 3 words
Maximalist, apocalyptic, fun
Is there a genre you would like to explore that you haven't already?
I've been fairly eclectic, genre is becoming less about an artist's overall brand and more about mood from song to song, or even section to section.
How has Covid affected your career?
I have fewer distractions now.
What is your songwriting process?
I get a cool idea, hyper-focus for 4 hours, and if I like the idea I've come up with, I spend 2 years finishing it.
Who would you most like to collaborate with?
Paul McCartney or Jacob Collier just so I could ask them songwriting questions.
What does the future hold for Pusher?
I'm going to keep making music until I can't physically continue!
What do you miss most about playing live? / Do you have any live shows booked for the year?
Hauling 150lbs of gear through airports is only worth it because it's fun to play music to people who care about music and then meet them.
What would be your go to karaoke track?
Kryptonite by 3 Doors Down.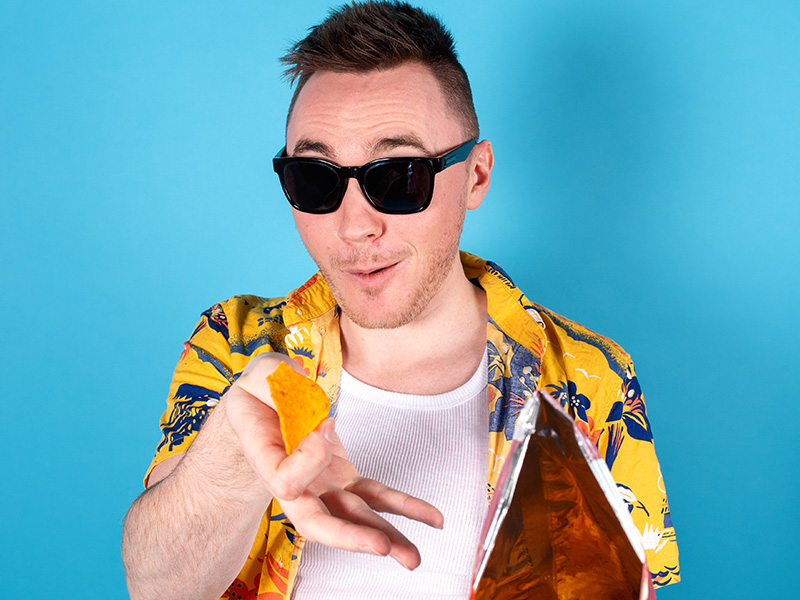 What is the ultimate pop song in your opinion?
–
If you could describe your approach to music and yourself as an artist in three words what would they be and why?
Direct, Optimistic, Nihilistic
Tell us a little about your recording process
It's all in the laptop for me – I'm a tinkerer. The writing and production is all mixed up so as soon as the writing is done, the song is done.
Do you have any interests or hobbies outside of music?
Reading and Rock Climbing have taken over my hobbies recently.
What is the main aim or message you are trying to communicate in your music?
I'm trying to remind people that we can do whatever we can imagine – it doesn't have to be relationship-centric pop songs with a quirky lyrical angle. You could tell a story about a sandwich or sing about American imperialism or climate change. We're the culture makers, the public imagination – our job is to inspire people, not only to entertain superficially.
What qualities do you think make a great musician?
A great artist or musician is somebody who creates something unique to themselves at the highest level they're capable of.